Paint Store | Atlanta | Nashville TN | Charlotte NC | Raleigh | Charleston SC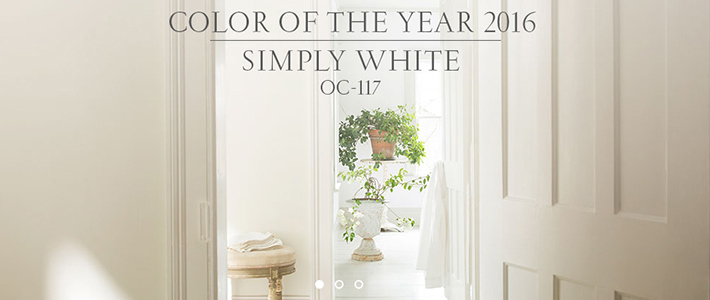 Benjamin Moore Paints
Aura® Interior Paint
Aura delivers remarkable durability and offers the most advanced way to bring color to life. Using our exclusive Color Lock technology, Aura paint brings you discernibly richer, truer color. Visibly thicker, Aura paint covers like no other—even in the deepest shades.

FEATURES :
Extreme hide and coverage
Mildew resistant
Color Lock technology for exceptional color
No color rub-off
Stains wash off easily
Easy application
Paint and primer together
Seamless touch-ups
Excellent in high-traffic areas
Long-lasting, fresh look
Easy cleanup
Zero VOC*
---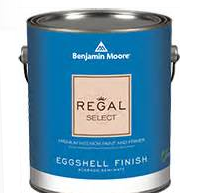 Regal® Select Waterborne Interior Paint
Regal Select offers the premium performance and smooth application you've come to expect from our classic paint, with the added benefits of cutting-edge new technologies. Thanks to our proprietary waterborne resins and zero VOC colorants, Regal Select is both a paint and primer in one advanced formula.

FEATURES :
Regal Select Features Paint and Primer Together
Easy Application
Highly Washable
Zero VOC*, Low Odor
Excellent Hide
Traditional flat finish for moderate-traffic areas and ceilings
Provides a Mildew Resistant Coating
---
ben® Zero-VOC Paint
ben offers great value with all the performance qualities you expect from a Benjamin Moore product. ben is a zero VOC/low odor paint that applies easily, is very durable and covers well.

FEATURES :
Excellent flat finish for ceilings and low traffic areas
Great hide
Exhibits great touch-up characteristics
Spatter resistant
Excellent application properties
Available in all Colors
Low odor and zero VOC* even after tinting
Self priming on most surfaces
---
ADVANCE® Waterborne Interior Alkyd Paint
ADVANCE offers the application and performance of traditional oil paint in a waterborne formula that cleans up with soap and water. It is a 100% alkyd formula water-dispersible alkyd developed with proprietary new resins that keep VOCs low even after tinting. It flows and levels like a traditional alkyd with the extended open-time required to achieve high-end finishes. ADVANCE is available in unlimited colors, giving you more ways than ever to achieve the perfect look on every job.
FEATURES :
Outstanding flow and leveling in every finish
Stays white longer than traditional alkyds
Easy soap and water clean up
---
Premium Interior Primers
We feature a wide range of primers to fit any job. From latex to oil, no matter what your primer needs we have you covered.
---
Ultra Spec® EXT Paint
Utra Spec EXT Paint is a professional-quality exterior coating designed to meet the needs of professional painting contractors, facility managers, property managers, and specifiers. It is ideal for exterior surfaces for which durability is critical. Available in thousands of colors, contractors will appreciate its superior coverage, adhesion, ease of application and easy soap-and-water cleanup. Tinted with Benjamin Moore's proprietary zero-VOC waterborne colorants, all of the finishes in this product line are low VOC.
FEATURES :
Exceptional film durability
Exceptional hiding power
Resistant to color fading, blistering, and alkali
May be applied at temperatures down to 40°F (4.4°C)
Easy to apply
Rapid drying for quick recoating
Provides mildew-resistant coating
Low VOCs in any color
---
Regal® Select Exterior High Build
Regal Select Exterior High Build is a premium waterborne acrylic paint tinted on our proprietary Gennex colorant system. It offers a thick, high-build formula engineered for optimum hide and fewer coats. With easy application by brush or spray, this coating offers excellent flow and leveling and the superior performance you expect from the Regal name for your exterior projects.
FEATURES :
Durable finish resists fading, cracking and peeling so your home's exterior looks freshly painted for years to come
Excellent flow and leveling for easy application
Mildew resistant even in humid conditions
Low temperature application (to 40° F) extends the painting season
---
Aura® Exterior Paint
Aura Exterior combines the outstanding advantages of our proprietary resins and Color Lock® technology to deliver rich, full color and unprecedented durability. Aura protects against cracking, peeling, and fading and is also mildew and stain resistant. Aura Exterior is available in thousands of colors.
FEATURES :
Extreme hide and coverage
Color Lock technology for exceptional color
Superior fade resistance
Low-temperature application
Superior adhesion
Excellent resistance to paint deterioration
Durable, long-lasting finish
Easy to apply with brush, roller or spray
Soap-and-water cleanup
Fast dry and re-coat times
Resists cracking, peeling, blistering and dirt
Mildew resistant
Self-priming in most situations
---